Description
Features of Mi MDZ-36-DB Speaker In Bangladesh
High sound quality
Two speakers can be connected for stereo sound
Long working time up to 13 hours
IPX7 waterproofness
Built-in microphone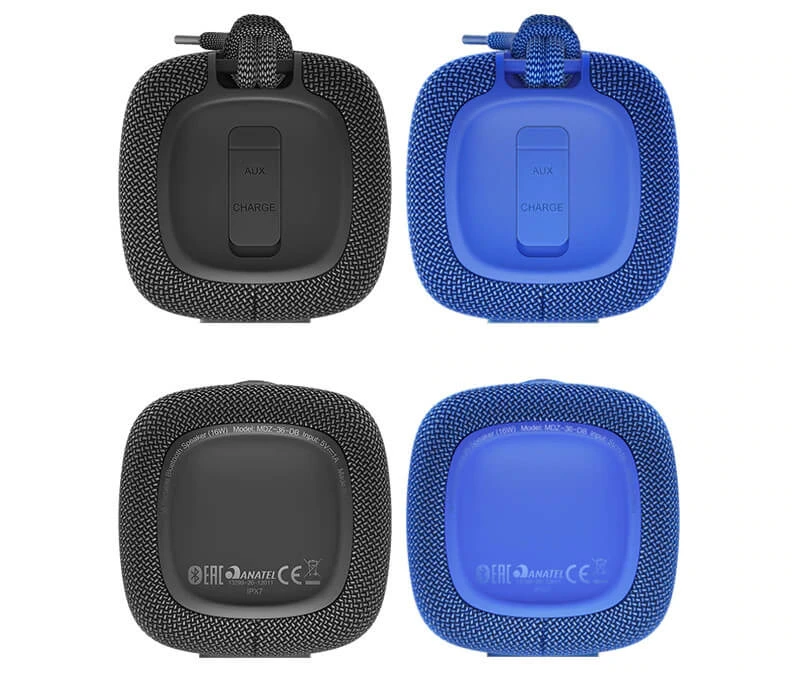 GRP – a combination of two speakers for Stereo sound
To enjoy the best sound quality, this model has a GRP function, which allows you to connect two Bluetooth Xiaomi Mi Portable Bluetooth Speaker 16W to enjoy stereo sound.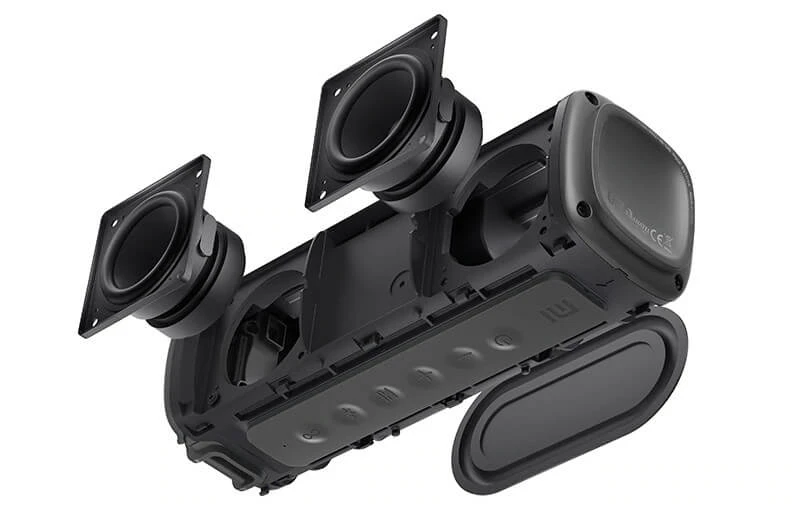 Bluetooth 5.0, IPX7 certified and durable battery
This model allows you to connect it via Bluetooth 5.0. In addition, Mi Portable Bluetooth Speaker is IPX7 certified. The high battery capacity of 2600mAh allows you to enjoy the best sound quality for up to 13 hours of use.
Brand – Xiaomi, Model – Mi MDZ-36-DB, Type – Portable, Channel – 2:0, Connectivity – Bluetooth, Speaker Configuration – Not Specified, Number of Input Channel – 2, RMS/Channel (Watt) – 8Watt x 2, RMS/Subwoofer (Watt) – Not Specified, Output Power – 16Watt, Signal to Noise Ratio (dB) – 70dB, Frequency (Hz – KHz) – 80Hz – 20kHz, Sensitivity – Not Specified, Impedance (ohm) – 4 Ohm, Amplifier Power Rating – Not Specified, Enclosure Type – Not Specified, HF Driver – Not Specified, HF Voice Coil – Not Specified, LF Driver – Not Specified, EQ – Not Specified, Effects – Not Specified, Maximum SPL – Not Specified, Coverage Angle – Not Specified, Phantom Power – Not Specified, Memory Card Slot – No, Memory Card Type – No, USB Port – Yes, USB Type – 1 x USB Type-C, Microphone – Yes, Remote Control – No, Wireless Connectivity – Yes, Wireless Transmission – Not Specified, Max Wireless Range – 10 Meter, RF Frequency Band – Not Specified, Bluetooth Range – 15 Meter, Bluetooth Version – Bluetooth 5.0, Bluetooth Profiles – Not Specified, FM Radio – No, Sound Mode – Stereo, Input Interface – 1 x 3.5mm Aux, Output Interface – Not Specified, Lighting Effect – No, Waterproof – Yes, Waterproof Grade – IPX7, Dustproof – No, Shockproof – No, Driver Unit – No, Internal Battery Capacity – Not Specified, Battery – 2600mAh Lithium-Ion, Approximate Battery Life – Up to 10 hours, Rechargeable Battery – Yes, Charging Time – 4 hours, Playing Time – Up to 8 hours, Operating Range – 15 Meter, PA System – No, Power Supply – 5V, 1A, AC Input Power – Not Specified, Power Consumption – Not Specified, Body Materials – Not Specified, Cable Length – No, Dimensions (WxHxD) – 213 x 74 x 74mm, Weight – Not Specified, Color – Black, Feature – True Wireless Stereo feature for pairing two speakers at together., Others – Deep Bass feature to amplify the bass component Water resistance – IPX7 protection., Specialty – TheXiaomi Mi Portable Bluetooth Speaker 16W delivers high quality sound, with two 5.7 cm diaphragms delivering 16W of power. An additional advantage is the built-in microphone for conversations., Packet Contains – Mi MDZ-36-DB Speaker, USB cable type C, Part No – MDZ-36-DB, Warranty – 6 Month (Without Adapter) (Warranty must be claimed with original box & all accessories), Country of Origin – China, Made in/ Assemble – China