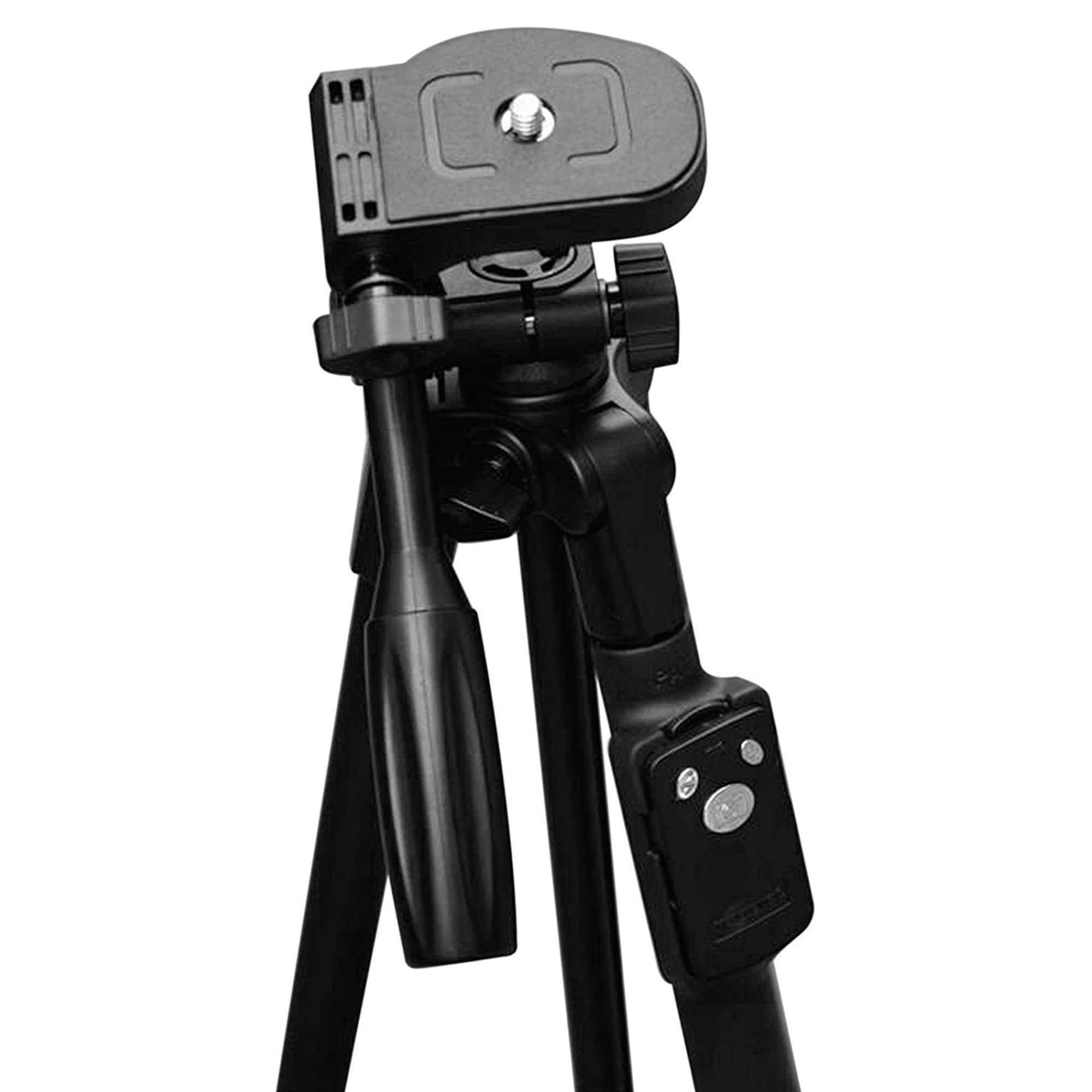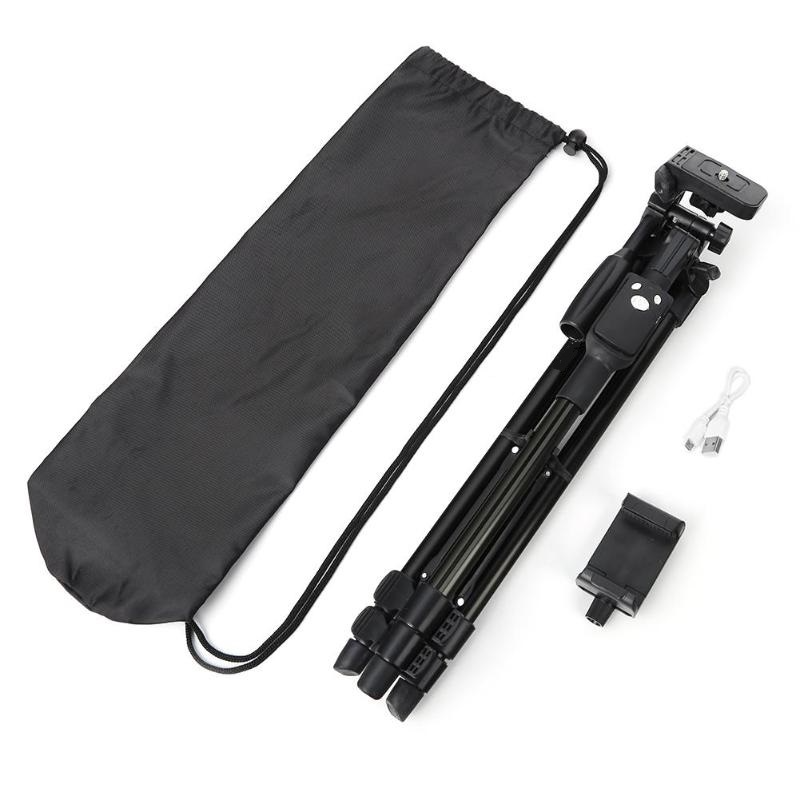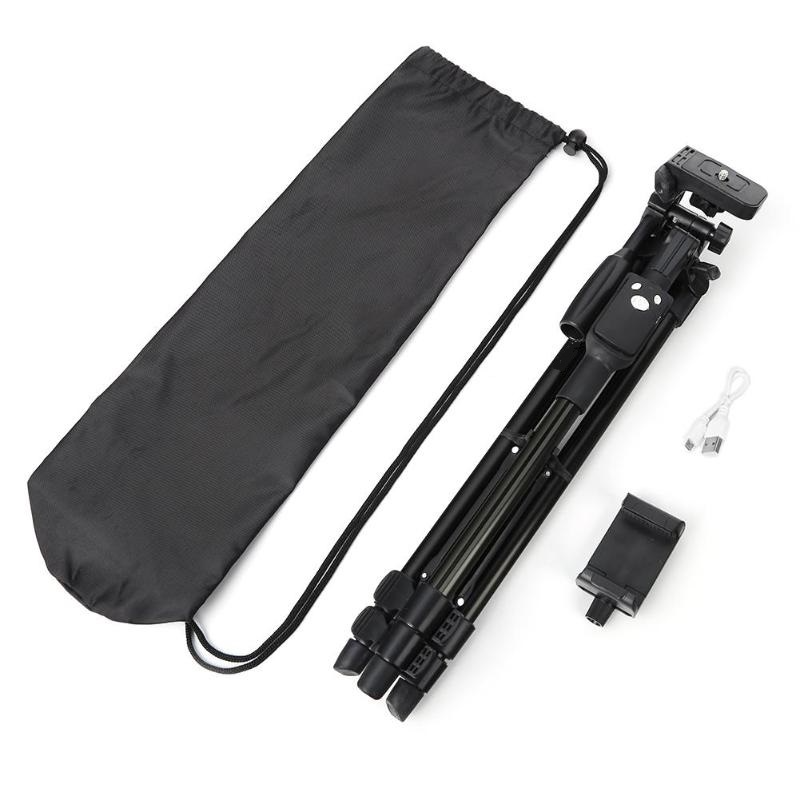 YUNTENG VCT-5208 Tripod
Out of stock
Features :
Model: YUNTENG VCT-5208
Head: three-dimensional head
Moving Head angle: 360 degrees
Tilt (downward): 90 degrees
Tilt (up): 65 degrees
Material: ABS High-quality aluminum and plastic combined
Weight: about 0.6kg
Maximum load: 1.5kg
Number of leg sections: 4
Maximum leg diameter: about 18mm
Tripod storage height: 43cm
Tripod Minimum height: 43cm
Tripod Maximum height: 125cm
Suitable SLR's, Dig cams, Action Cameras, comes with Cell phone Holder and Bluetooth Remote Shutter forSmart phones
Description
Yunteng VCT-5208 Bluetooth Professional Mobile Tripod
This Tripod with Bluetooth remote control (VCT-5208) is a 43 cm tripod. It has a 360 degrees Moving Head angle. It has a Maximum load ability which is 1.5 kg so you can easily capture a photo by SLR's, Dig cams, Action Cameras, Cell phone or others. It has a remote for capture a photo from your mobile phone.
Features of Tripod with Bluetooth remote control (VCT-5208):
Model: YUNTENG VCT-5208
Head: three-dimensional head
Moving Head angle: 360 degrees
Tilt (downward): 90 degrees
Tilt (up): 65 degrees
Material: ABS High-quality aluminum and plastic combined
Weight: about 0.6kg
Maximum load: 1.5kg
Number of leg sections: 4
Maximum leg diameter: about 18mm
Tripod storage height: 43cm
Tripod Minimum height: 43cm
Tripod Maximum height: 125cm
Suitable SLR's, Dig cams, Action Cameras, comes with Cell phone Holder and Bluetooth Remote Shutter forSmart phones