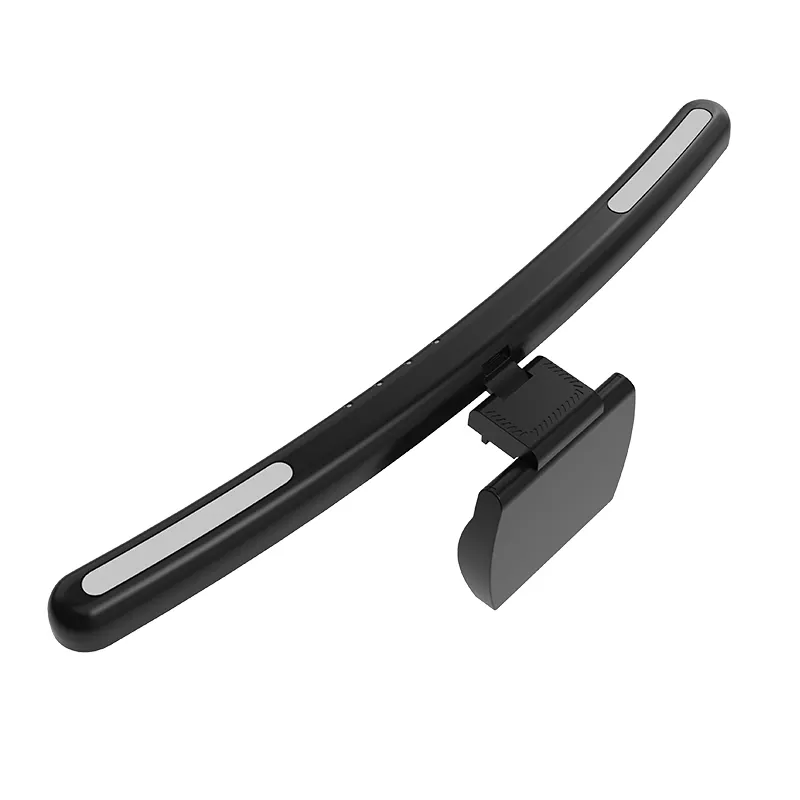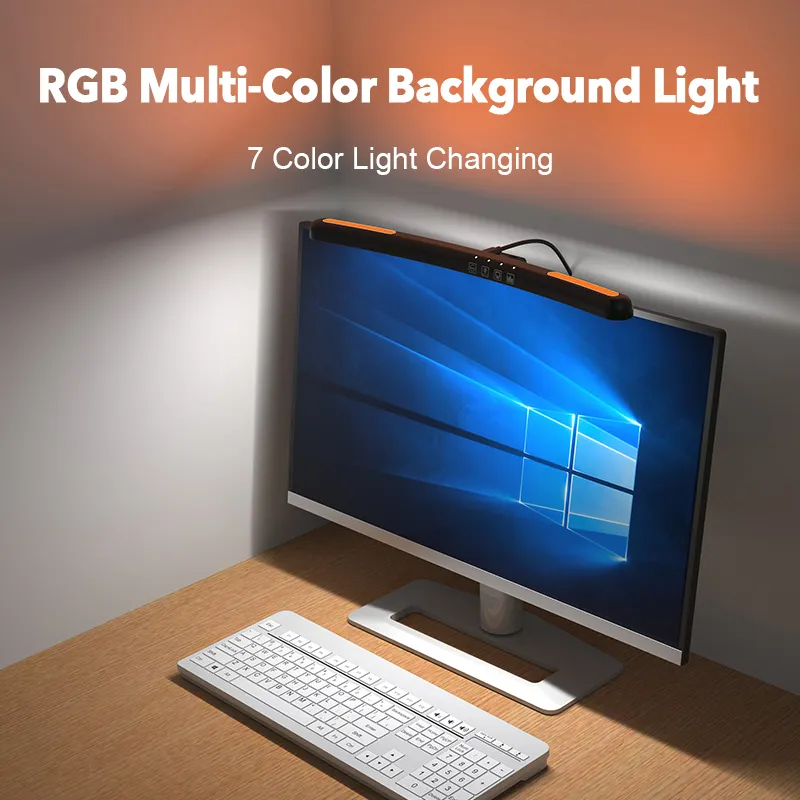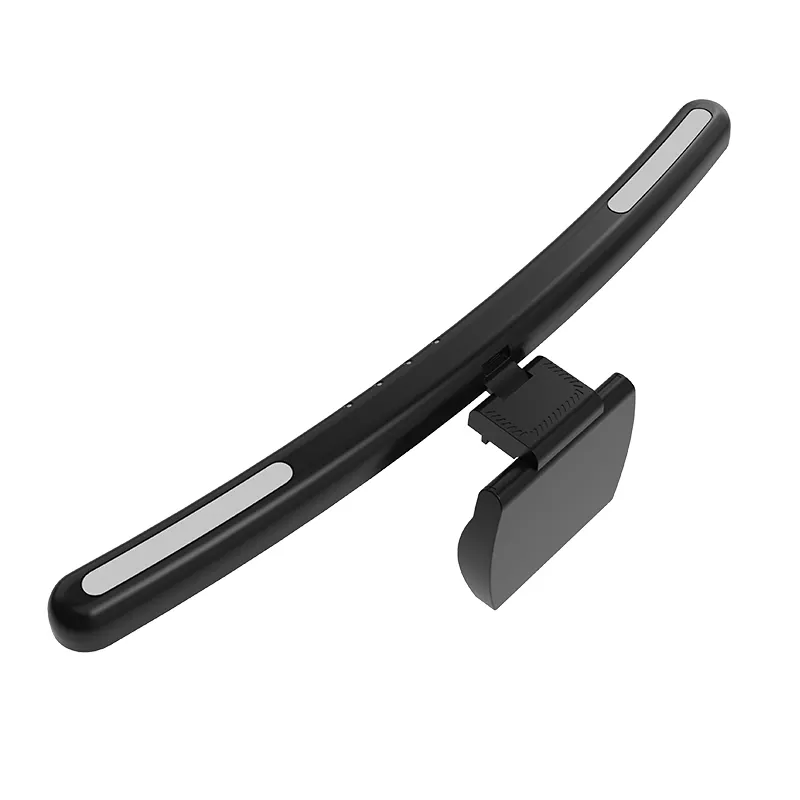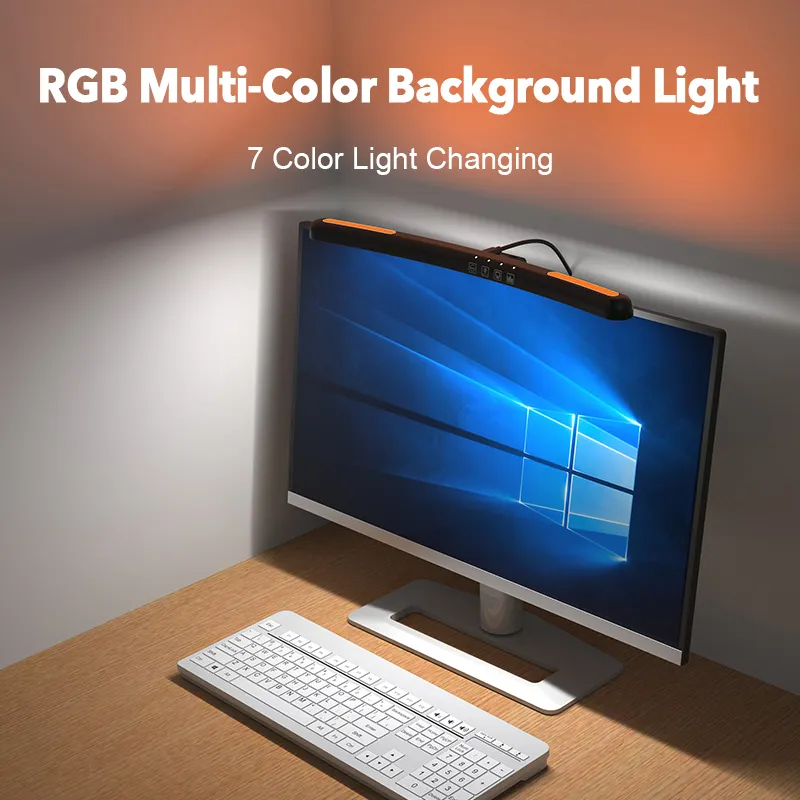 Monitor Bar Light (for Curved Monitors)
-12%
Product Feature
| | | |
| --- | --- | --- |
| Material | ABS | ABS |
| Item Weight | 620Grams | 627Grams |
| Product Color | Black | Black |
| Item Size | 398*69*107mm | 398*69*107mm |
| Switch Type | 4*Touch Keys | 4 Touch Keys |
| Lamp Luminous(LM) | 167M | 132M |
| Rated Power | 5W | 5W |
| Rated Voltage | 5V/1A | 5V/1A |
| 3 Lighting Colors | White, Warm white,Yellow | White,Warm White, Yellow |
| Color Temperature | 2970K/4190K/6499K | 2970K/4190K/6499K |
| Color Rendering Index(Ra) | >85 | >85 |
| Working Temperature | -5o ~ +45o | -5o ~ +45o |
| LED Light Source | LED | LED |
| Adjustable Brightness | Stepless Dimming | Stepless Dimming |
| Timer | 60minutes | 60minutes |
∗ Auto Off Timer Function: It can be set 60 minutes timer, then it will turn off automatically.
∗ Stepless Dimming: Long press the middle key to adjust the brightness from 5%-100% for each color temperature.
∗ No Screen Glare & Non-flickering: This screen e-reading led lamp with suspension design that the lights coming from the front and center, provides enough light for your desk and keyboard while avoiding reflectively glare off computer screen. The monitor lamp source emits a soft and average light without any flicker, which help to relieve eye fatigue caused by long-term viewing of the computer screen then protect eyes health, ideal choice for students, painting designer and office workers.
∗ USB Powered & Saving Desk Space Design: Any USB outlet can power the this e-reading lamp, whether it is a computer, phone charger or power bank. Besides, the clip design allows this computer monitor light sits on top of the computer stably, helping you save valuable space on your desk. NOTE: the weighted clip gently rests on nearly any tablet monitor with thickness from 0.5 to 4cm.
∗ 3 Lighting Dimming Modes: Thanks to its built in 78 LEDs (39 Cool White LEDs, 39 Warm Color LEDs). You can switch this monitor desk light to white light, warm white light or yellow light to increase focus and comfort. The warm light lets you relax but the cool light allows you to concentrate and boosts work efficiency.
∗ Adjustable Brightness & Memory Function: Each color mode features 10 different brightness levels adjusted by the end of button, improving your viewing experience for your everyday computing tasks, such as watching videos, making reports, surfing the Internet, and so more. Once turn the button on, computer desk light resumes your last used brightness and color temperature settings.
Description